All of us want more leads for our business. So it pays to keep up with the latest strategies, especially since online sales are taking an increasing bite out of the ecommerce pie. But regardless of what your business does, if you sell products there is likely an avenue to advertise it through Instagram, and most recently Instagram Shopping too.
Instagram Shopping allows users to purchase items from brands directly through the app. So no following a link or having to Google the brand anymore - everything you need to make a conversion is within easy reach.
If you're yet to jump on the Instagram Shopping train, here's everything you need to know to get your business on board.
Instagram Key Stats
1 billion monthly users
63% of users log in at least once a day
The average user spends at least 28 minutes per day on the platform
⅓ of the most viewed Instagram stories are from businesses
Instagram Shopping first launched in beta in 2019, before going mainstream at the end of 2020
Instagram Shopping: An Overview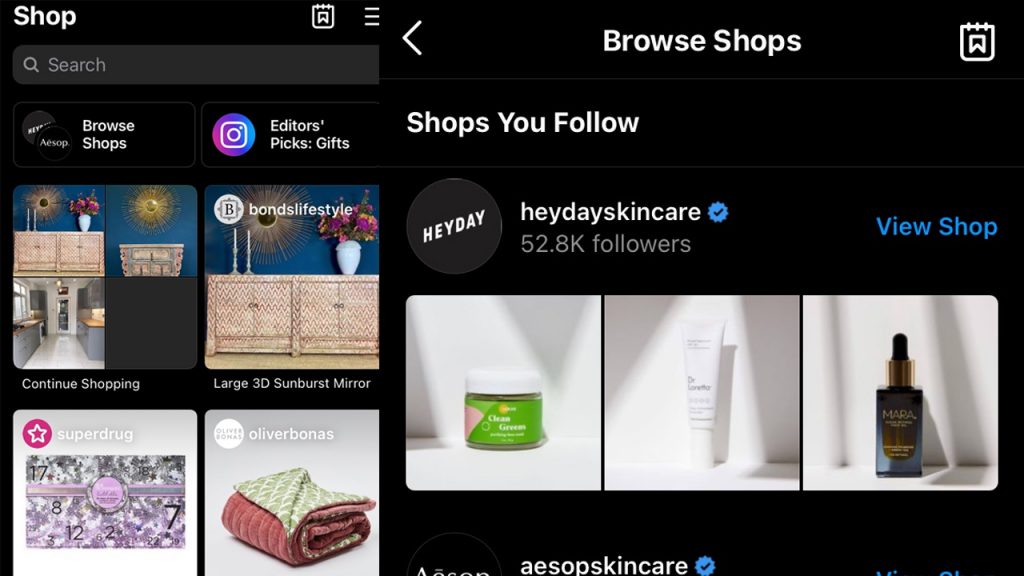 If you use Instagram, you may have noticed their interface has recently changed, to incorporate a shopping function that can be accessed by tapping the shopping bag icon. Here, you'll be transported to a portal that displays items for sale from brands that you follow, along with any other brand or product that you can also search for.
What's clever is many of the items shown will align with the types of content you interact with and follow. So, if you follow lots of fitness accounts, you can expect your Instagram shopping homepage to be filled with clothing and exercise equipment. There's also an editor's picks section, where content is carefully curated to reflect general search trends.
Users can purchase products directly through the platform using Facebook pay, which removes the haphazard user experience of having to leave the app and be transferred to a website instead.
Why Instagram Shopping Is Great For Your Business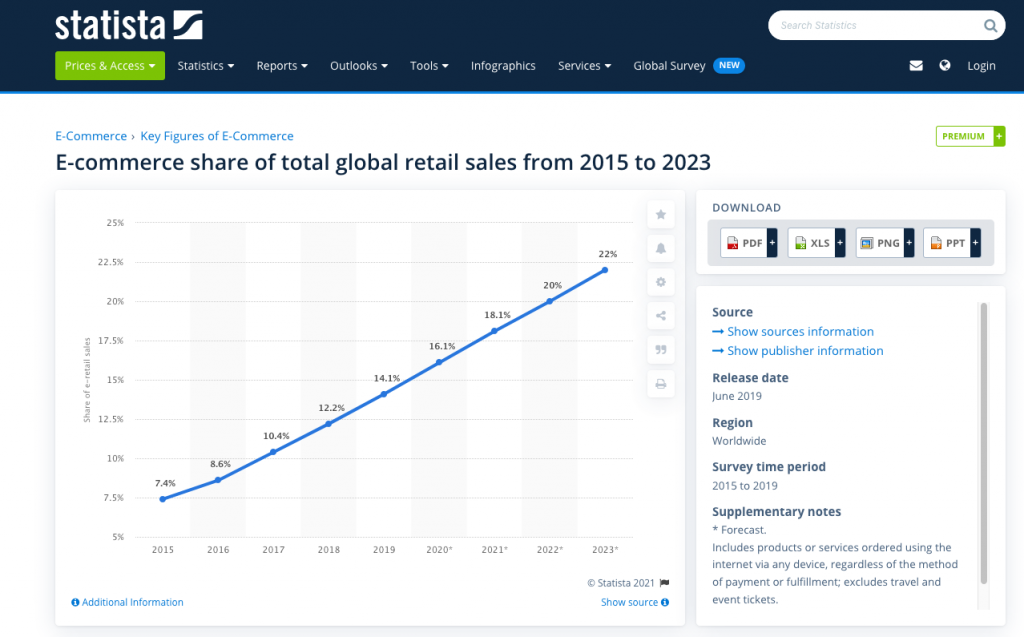 The share of online sales is growing in a steep trajectory and is estimated to reach 22% of the market share by 2023. Given the industry is worth billions, that's no mean feat. The combination of Instagram's 1 billion monthly users will likely help increase this number further still.
We all spend countless hours scrolling through social media, and Instagram is no exception. The difference with Instagram, in particular, is that the content is visual. As well as glimpses of exotic locations, users are also looking at things such as clothing, beauty, homeware and gift ideas. All the information is normally tagged underneath for users to find themselves, but not anymore with Instagram Shopping - users can now shop directly with your business through the platform itself.
When you think about it, what Instagram has done is create that next logical step, joining the dots between what we are seeing and being able to buy it with ease. So if your business sells products, it makes sense that you put said products in front of the masses. Especially when the journey from post to check out is merely a few taps when you use Instagram Shopping.
How To Use Instagram Shopping For Your Business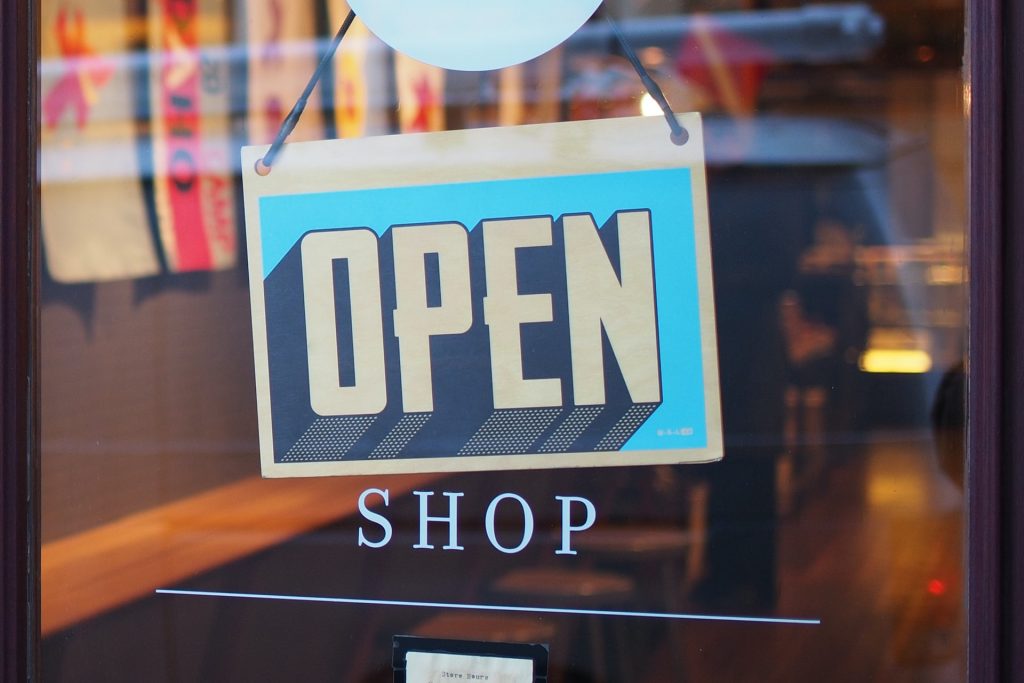 Ideally, your business should have a business page set up already, so if you're new on the scene this is the first step. There is an eligibility criteria you'll need to pass to have your products displayed. This includes:
Next, you need to connect your Instagram page to a catalogue, either through Catalogue Manager or a Facebook partner. Once the two are connected, sign up for Instagram Shopping within the app. It may take a few days to be approved.
Once approved, you can then create your first post or shopping story. While waiting for approval, it's a good idea to create a strategy relating to what products you want to push. For example, trending products that you happen to sell. Or an introduction to your brand that may attract new followers and hopefully, sales!
Find Out More
Looking to get your business noticed on Instagram or the internet in general? We're here to help! Here at Imaginaire, we help businesses understand their marketing and develop strategies to boost conversion rates. We can help with all aspects of digital marketing including Instagram Shopping.
Book your free consultation and we'll get to work on devising a strategy tailored to your business. Or, drop us an email or call us on 0115 939 7572 to find out more.