Getting your business noticed on the internet, especially on search engines is one of the best ways to increase your conversions.
In an ideal world, your traffic would be exclusively organic though the reality is that this is very difficult to achieve - even for the giants of ecommerce! Plus, you might have a new product, service or even sale that needs immediate promotion, therefore SEO (search engine optimisation) won't get you there alone. This is where paid advertising comes to the rescue.
Depending on your business model, there are various ways you can go about paid advertising, including search ads, display ads and shopping ads. All of which can all be created using Google Ads, the world's most prominent PPC (pay per click) platform.
In today's post, we will break down the differences between the three strands of Google Ads, so that you can make an informed decision for your particular business type and goals.
Search Ads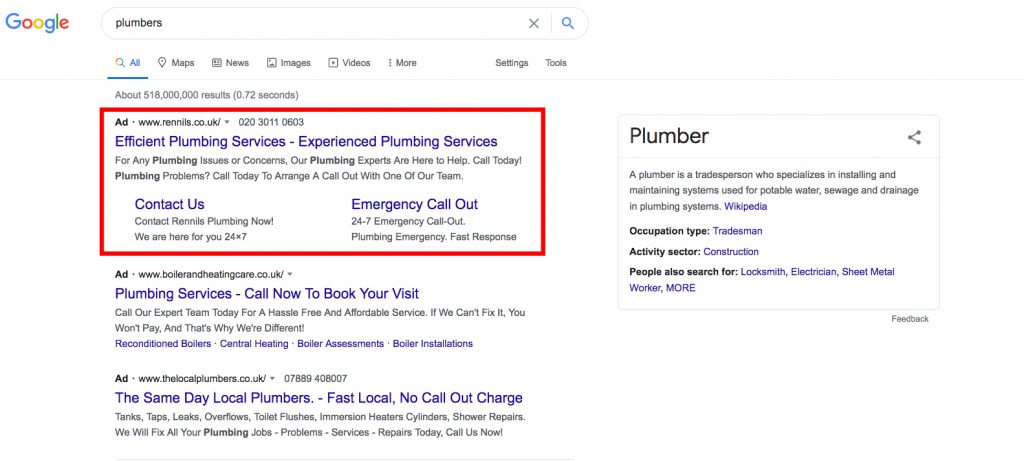 Did you know that 85% of consumers use the internet to search for local businesses? The data type that will usually greet them at the top of a search engine result page is called search ads.
Search ads are the classic way of advertising on Google, in that they guarantee you a top spot on search results, depending on how much you bid for a particular keyword. They normally consist of a text based result that features a catchy headline, a brief description underneath and a link to a website or a phone number.
One of the most common ways search ads are used is to advertise businesses or services on a general level. For example, when searching for 'plumbers', search ads act almost as a Yellow Pages equivalent, displaying information about local plumbers in the area including their phone number. So, even if the ad isn't clicked (and therefore the owner doesn't have to pay out) it could still turn into a conversion.
Search Ads Pros
Search ads will be displayed to users who have searched for relevant content versus ads which are displayed on any webpage
Every element of a search ad can be controlled, including the geographic reach and the time you want the ad to be displayed to best align with your audience
Incredibly easy to target certain demographics, especially if your product or service fits a highly searchable term
Search Ads Cons
The word 'ad' is displayed next to search ads, distinguishing it from a genuine result
Extreme care needs to be taken when setting up ads so that clicks will turn into conversions seen as keywords can be incredibly broad, therefore not always relevant to the user, i.e 'glasses' can mean spectacles or something you drink from
Images have only recently been added, with the majority of search ads being text based, which aren't as visually appealing
Display Ads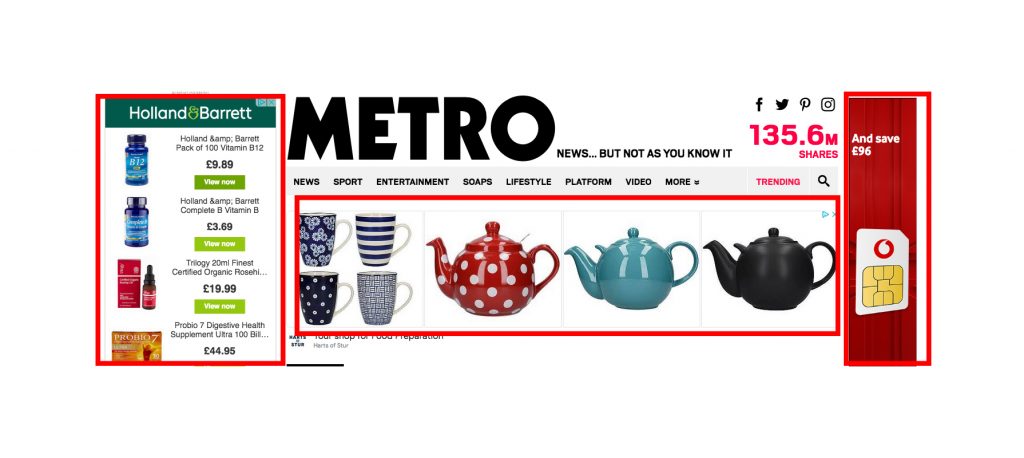 Have you ever browsed a website and noticed adverts appear at the side? These don't appear by magic, as the company has paid for that ad to be displayed, hence the term 'display ads'. The great thing about display ads is that they take your advertising into the wider domain, compared to only being on search engines.
Display ads are also more visually appealing and can be in the form of images, banner ads and even video. Though, that does mean you may require a graphic or motion designer to create your ads for you, rather than search ads which are in text form.
There is a wide range of industries who benefit from display ads, though anyone who sells physical products most commonly uses them. The ad will feature your products along with the price, and users will be taken to the purchase page with just one click.
Display ads can feature custom visuals of your logo too, which is handy if your industry doesn't sell products specifically, such as a university or a government advertising campaign. Even if users don't click on the ad, the catchy visuals are more likely to be retained, versus a text based ad that is easily forgettable.
Display Ads Pros
Display ads get your brand on actual websites instead of just search engines
The style of display ads is visually engaging and can cover many different sizes and formats
Not reliant on the user typing in a particular keyword for the ad to be displayed
Display Ads Cons
Doesn't allow you to tap into SEO as a text based ad would
Will be displayed on websites, regardless of if the user has searched for them or not which is less likely to be relevant (unless products factor in the user's search history)
Ads will need to be designed if you lack the technical skills to do this yourself
Shopping Ads
Shopping ads are essentially structured data. This involves taking key aspects of the product such as the image, price and rating, and displaying this in a digestible form at the top of search results. Shopping ads are helpful because users can browse hundreds of relevant products in one swipe, without having to individually visit each website.
The experience taps into how we'd shop in the real world, in that it's a visually stimulating experience. Plus, all the key information is clearly displayed without having to hunt around for it. So if you sell any physical products, it will make your items a lot more accessible. All users need to do is enter keywords such as the item or brand name.
Though it's good to note that unless the user types in your brand specifically, they will be confronted with a lot of results. Take the search experience for trainers as an example. If you were to type in 'Nike trainers', you'd see products just from that brand. However, 'trainers' will display products from lots of brands, so it's possible your shopping ad could get lost in the crowd.
Shopping Ads Pros
Shopping ads offer a tangible experience for users, and ties in with Google's 'shopping' tab
Users don't have to land on your website to find your products
More likely to get noticed versus regular Google search ads
Shopping Ads Cons
Not suitable for advertising that doesn't directly sell a product, such as service providers
Keywords need to be very specific to get your product found
Other competitors will be displayed alongside your result, which means your product may lose prominence
Using Them Together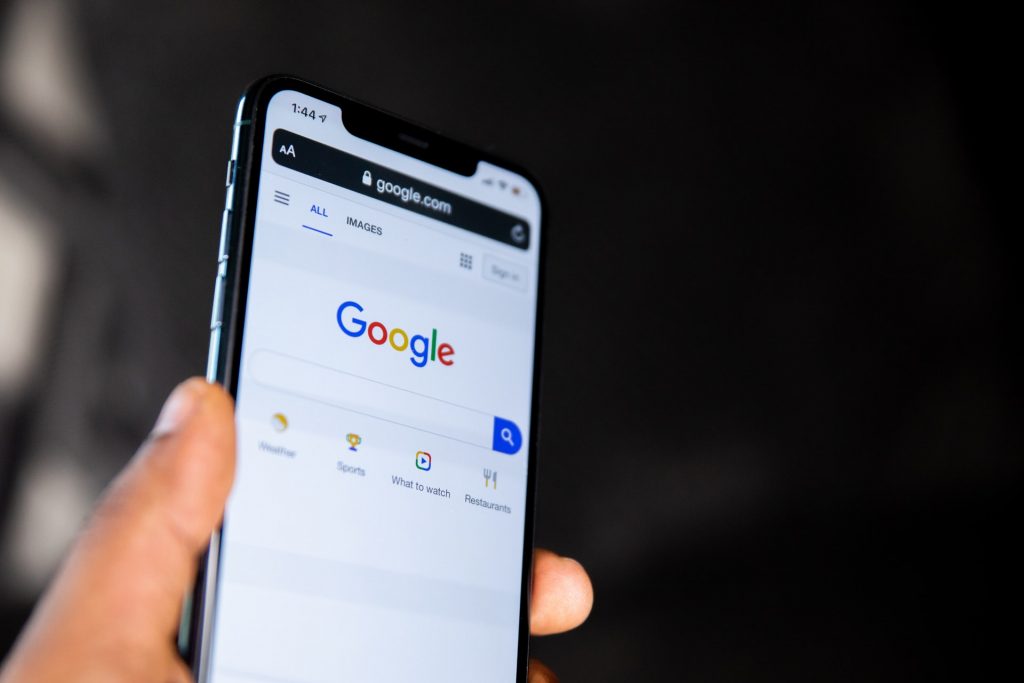 Just like you might want to use a combination of SEO and PPC, it's possible to employ different Google Ads strategies at the same time. For example, a florist may use search ads that focus on 'Valentine's Day' searches, which would bring up the name of the company along with their phone number. At the same time, display ads can show images of bouquets for random uses on various websites. A multifaceted approach can certainly work out, especially if you have a clear strategy in mind.
At the same time, it's important to remember that a 'one size fits all' approach doesn't work in all scenarios. Just like creating content for social media channels, each platform has its different quirks. This is also true for Google Ads, as the way each ad type needs to be set up is different. Plus, you need to consider your demographic, and whether that particular ad type will reach them or not.
With each ad type, regular reviews and monitoring are necessary. This is something that's a key part of any digital marketing strategy, not least with PPC where you are looking for a healthy ROI.
Setup Google Ads For My Business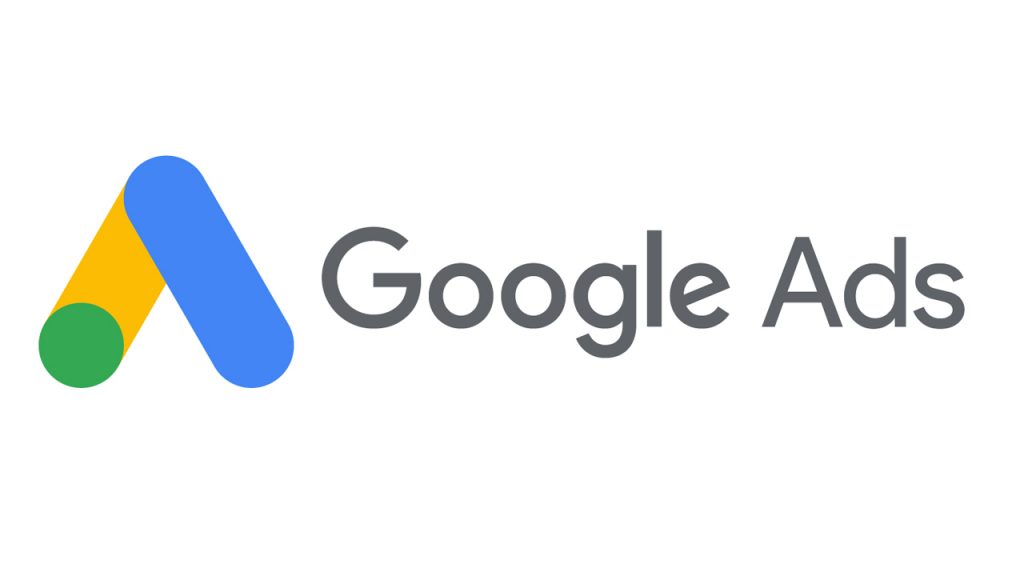 Are you interested in setting up Google Ads for your business? Whether you're wanting search ads, shopping ads, display ads or a combination of all three, it pays to hand things over to the experts.
Here at Imaginaire, we help businesses understand their marketing and develop strategies to boost conversion rates. We can help with all aspects of digital marketing including Google Ads.
Book your free consultation and we'll get to work on devising a strategy tailored to your business. Or, drop us an email or call us on 0115 939 7572 to find out more.
You can even get a free website review from our specialists. Just head over to ourfree website review page to get started!